It's another installment of what will hopefully be many monthly letters written to our children. It's a part of a memory-keeping attempt to capture these glimpses into the everyday and the not so ordinary moments that pass by so quickly as children grow. This is an ongoing series.
---
Sweet, sparkling boy –
Oh, three. You are constantly trying to push the boundaries we've set up in your life. Seeing what you can get away with, just how far we'll let you test us. We had our first drawing-on-the-wall incident recently. A quiet moment during rest time, and I hear this odd sort of tapping/sliding along the wall adjacent to the living room. I gathered myself and calmly went into your room to ask you what you were doing. "Drawing," you simply replied. "But where?" "On the wall…" a little more sheepishly. "Is that something you do? Draw on the wall?" "I drew a house for baby Jesus, Mama."
We had a scary little croup episode, too. Being in the urgent care with you at 9:00pm while you are frantic because you can't breathe well, having to hold you down to get a steroid shot, and then snuggling you in the most uncomfortable chair while you fall asleep watching Daniel Tiger on my phone.
I keep saying it, but it keeps proving itself over and over – you are so big and so small all at the same time. I think that's what makes three so very tricky. You, especially, are very verbal, so you often seem older and farther than you really are. You don't want a hug and kiss when I tuck you in, but then you call me back a few minutes later for a snuggle.
I could not love you more, sweet one. I am so proud of the person you are becoming and so proud to be your mama.
So, so much,
Mama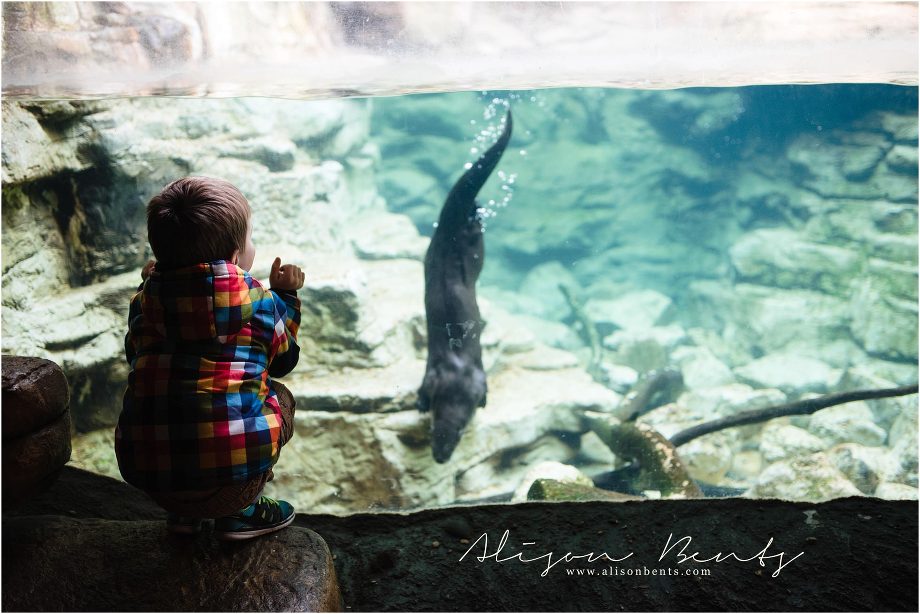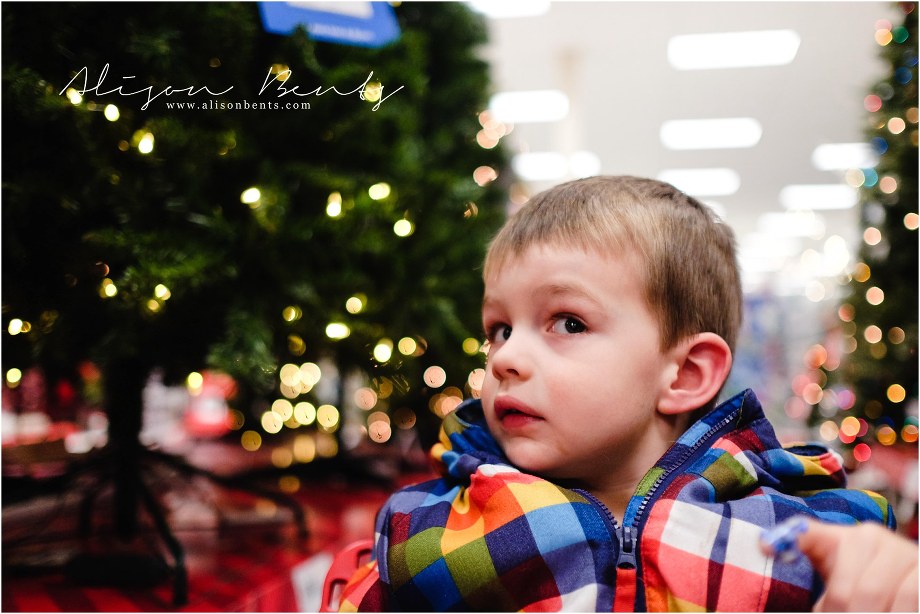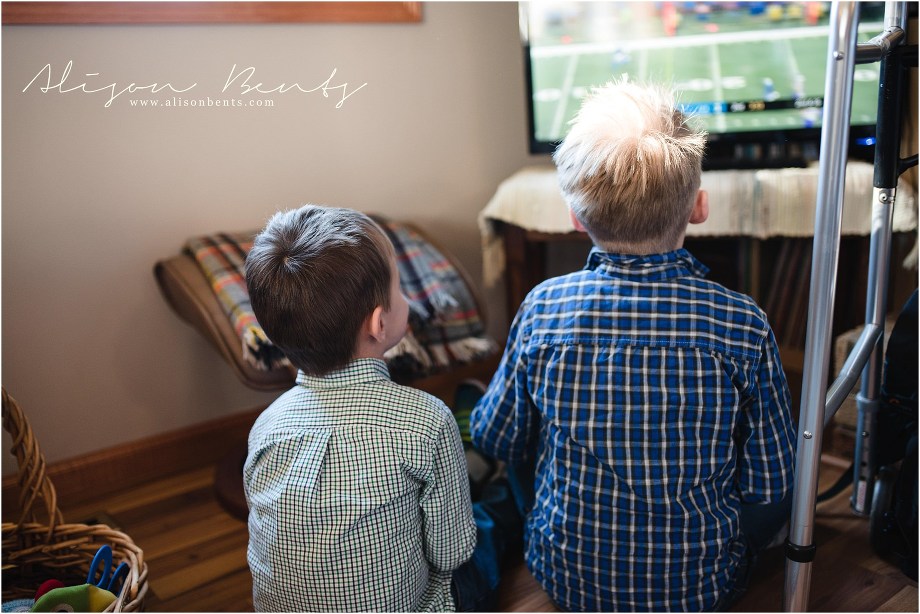 Smiling, giggling little one –
You change so much, it seems, every day. You can tell us here, hi, yeah, and sign more and all done. You are FAST in your crawling and creeping, and you move all the time. Your dad thinks you'll be walking by new year's. You love to have your hands on anything your brother cares about (and him, visa versa). You hand out smiles like candy at a smalltown summertime parade, and without fail, I am asked, "Is she always this happy?" to which I answer, "pretty much!"
You got your first two teeth recently, and have been working on the top pair to match. Diaper rashes, drooling, a little bit of crankiness, and a huge aversion to sleep. You know, who needs that anyway?
Christmas is in just a few days, and I think your mind is going to be completely blown. So much light and crinkly paper and happiness, family, friends, and just the constant activity of those couple of days. You seem to thrive on that kind of busy-ness. I can't wait to watch your face just light up.
Your constant joy brings such happiness to our family – every single one of us is brightened by it. Never lose that, sweet girl. Never ever.
So, so much,
Mama





Weddings | Families | Seniors | Personal
Book your session
Ask about your wedding date
Alison Bents is a Minnesota photographer specializing in Family and Senior portraits and Wedding Photography. She lives in Rosemount with her husband, two children and dog who have all put up with her lens pointing their way for a long, long time. Alison is now booking 2018 and 2019 weddings and portrait sessions on an ongoing basis. Serving Minneapolis, St. Paul and the greater metro area, she is also available for travel nationwide.