Getting your family photos taken is kind of a daunting thing. Picking a day that isn't terrible for weather, everyone has gotten their naps, choosing what to wear, where to be, the list goes on and on. And then, when it comes down to it, we're all just people, right? We're going to be just who we are (and I wouldn't want to photograph you any other way – seriously!). And toddlers and preschoolers, especially, are so so much of who they are. That is exactly what I love about this photo. Are there gorgeous, sun-soaked images of them all laughing, looking at each other, chasing around, playing, loving life? Absolutely. But nothing captures this moment in a young family's life quite like this: toddler running off, away from what you may want them to do, but exploring, adventuring, discovering, and developing into the most amazing and curious human you may have ever met. Run fast, run far, sweet ones.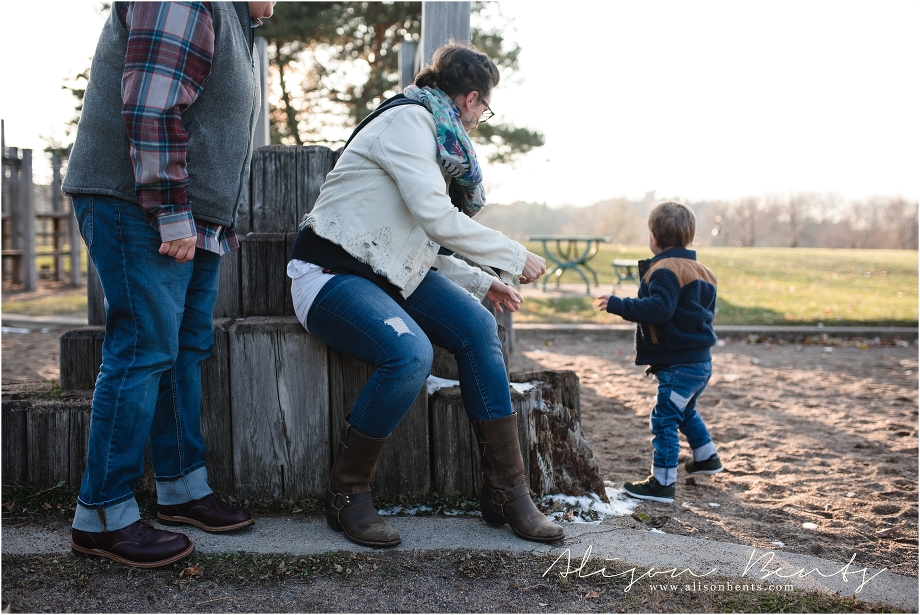 Weddings | Families | Seniors | Personal
Book your session
Ask about your wedding date
Alison Bents is a Minnesota photographer specializing in Family and Senior portraits and Wedding Photography. She lives in Rosemount with her husband, two children and dog who have all put up with her lens pointing their way for a long, long time. Alison is now booking 2018 and 2019 weddings and portrait sessions on an ongoing basis. Serving Minneapolis, St. Paul and the greater metro area, she is also available for travel nationwide.