Emma was my last senior for 2016. Her session was on a Saturday morning in late November, and in Minnesota you're really playing your odds with that kind of a date. So, why do I love this photo? The odds we played with this late November date paid off in a huge way. The light was absolutely amazing, filtering through thin clouds and bare trees.
I love Emma's quick turn away, a looking off into the distance, perhaps at what lies behind her, and also a looking forward into what kind of adventures are in her future. The lines of the trees, blurred and glistening, surrounding her, outlining possibilities, choices, opportunities. And Emma herself, just the last edges of her jacket pulled into focus, leaning into that unknown, glittering and wonderful future.
Yes, I really love this photo. Not the one that will get submitted for the yearbook, but one that hangs in my heart and gives me hope and life.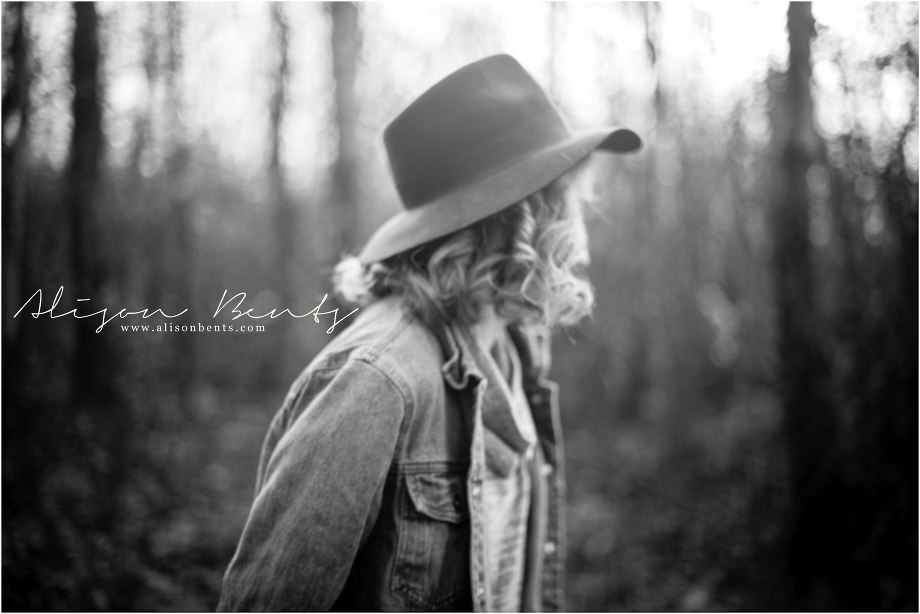 Weddings | Families | Seniors | Personal
Book your session
Ask about your wedding date
Alison Bents is a Minnesota photographer specializing in Family and Senior portraits and Wedding Photography. She lives in Rosemount with her husband, son and dog who have all put up with her lens pointing their way for a long, long time. Alison is now booking 2017 and 2018 weddings and portrait sessions on an ongoing basis. Serving Minneapolis, St. Paul and the greater metro area, she is also available for travel nationwide.