I'm going to be holding a brief late-afternoon of mini sessions this fall! They will be on October 29, times available are noted below. All of the shoots will be held at Crosby Farm Park in St Paul. Drop me a message or an email if you would like to reserve a spot – first come, first served! I can't wait to work with you and your loved ones!
4:00pm: claimed
4:30pm: claimed
5:00pm: claimed
5:30pm: claimed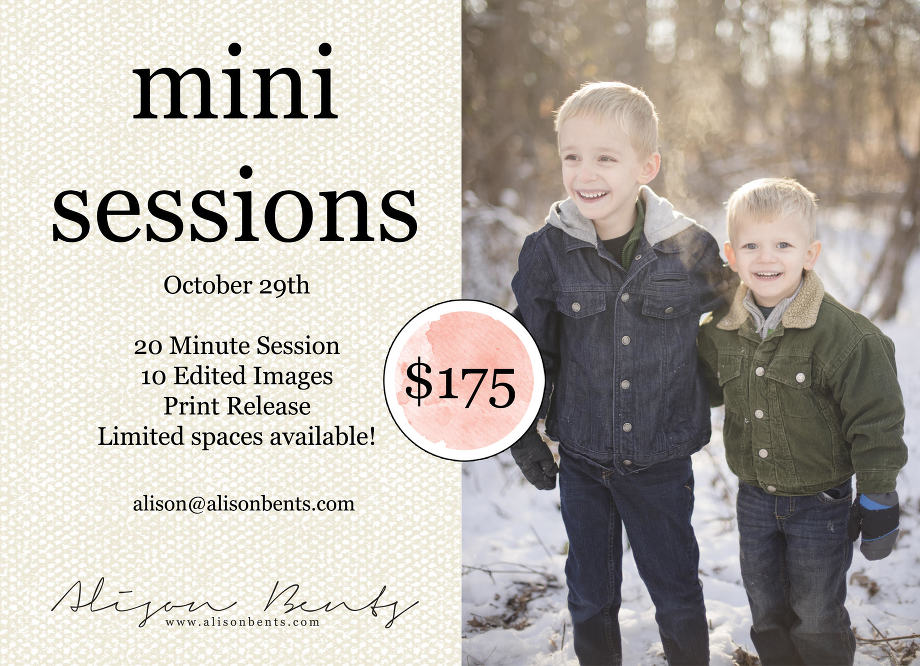 Weddings | Families | Seniors | Personal
Book your session
Ask about your wedding date
Alison Bents is a Minnesota photographer specializing in Family and Senior portraits and Wedding Photography. She lives in Rosemount with her husband, son and dog who have all put up with her lens pointing their way for a long, long time. Alison is now booking 2017 and 2018 weddings and portrait sessions on an ongoing basis. Serving Minneapolis, St. Paul and the greater metro area, she is also available for travel nationwide.