Taking a cue from the incredible British photographer, Kevin Mullins, I want to start doing some quick little posts with just a single photo, and a little bit about why I that particular photo sticks with me.
These two are celebrating their fourth anniversary today, and theirs was the very first wedding that I shot. The shot is completely out of focus, it's completely crooked, my shooting and editing styles have certainly changed since 2012, but I'm telling you, I really really love this photo. What hasn't changed since my shooting in 2012 is the reason that I love this shot. What's captured here is the sheer exhilaration of being introduced as a married couple as you're launched into the whole crowd of your family and friends, brought together from all parts of your lives, all corners of the country. It's the excitement of what you've just done. It's the thrill of all the adventures and love that's yet to come in your relationship. It's all summed up in their mirrored expressions, the people in the background rising out of their seats in welcome and happiness, and their hands clasped together. Despite its flaws, and really in some ways because of them, I love this photo and all that it represents.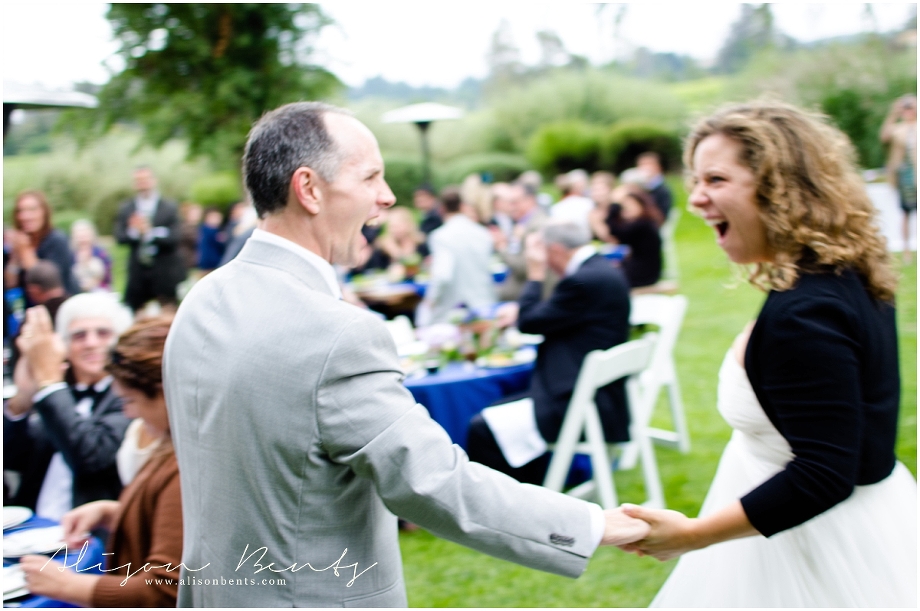 Weddings | Families | Seniors | Personal
Book your session
Ask about your wedding date
Alison Bents is a St. Paul, Minnesota photographer specializing in Family and Senior portraits and Wedding Photography. She lives in St. Paul with her husband, son and dog who have all put up with her lens pointing their way for a long, long time. Alison is now booking 2017 and 2018 weddings and portrait sessions on an ongoing basis. Serving Minneapolis, St. Paul and the greater metro area, she is also available for travel nationwide.