Just a fleeting little moment in the busy-ness of all that is wedding. A hidden kiss, losing themselves in each other among the pedestrians, the cars, the shop windows, the patterns, the color. The bright red of the umbrellas, and then reflecting off the cars in the foreground creates a vibrant frame around them. The smirk on the groom's face is one of knowing that this is the amazing person he's going to get to kiss and hold for the rest of his life. It's a rainy day, busy street bliss, and I couldn't love it more.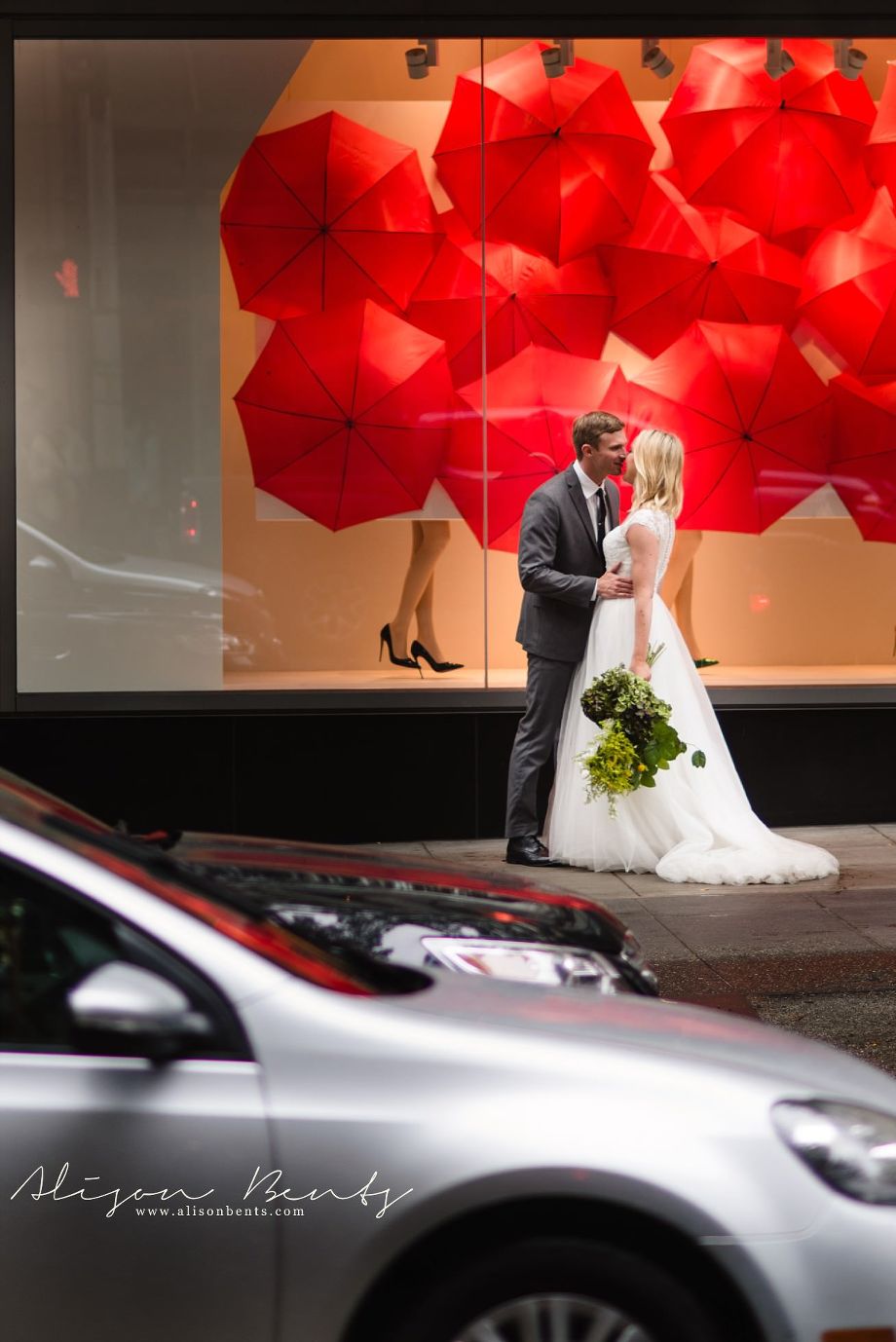 Weddings | Families | Seniors | Personal
Book your session
Ask about your wedding date
Alison Bents is a Minnesota photographer specializing in Family and Senior portraits and Wedding Photography. She lives in Rosemount with her husband, two children and dog who have all put up with her lens pointing their way for a long, long time. Alison is now booking 2017 and 2018 weddings and portrait sessions on an ongoing basis. Serving Minneapolis, St. Paul and the greater metro area, she is also available for travel nationwide.