Oh, sweet Tatum. Don't worry one lick. There were plenty of shots from their family photo session with her face beautifully in focus, the light hitting it just right and her giggling away with her amazingly joyful giggle. But what I absolutely love about this photo is the smaller things of this part of two-and-a-half year old-ness. I love the movement of the wind in her light, whispy hair. I love her rolled up sleeves from having just been exploring at the water's edge. I love that her small fingers still have a little bit of that baby chub to them. I love the gesture of those fingers, too, and I think most of all – the way her pinky is pulled up just so, a tiny little movement that may not mean much, but it may mean everything about this present moment in her growing up. To me, this photo is so right now. It's maybe not a blow-it-up-and-put-it-over-the-mantle kind of image, but it's definitely one that tells so much of this beautiful and dynamic girl.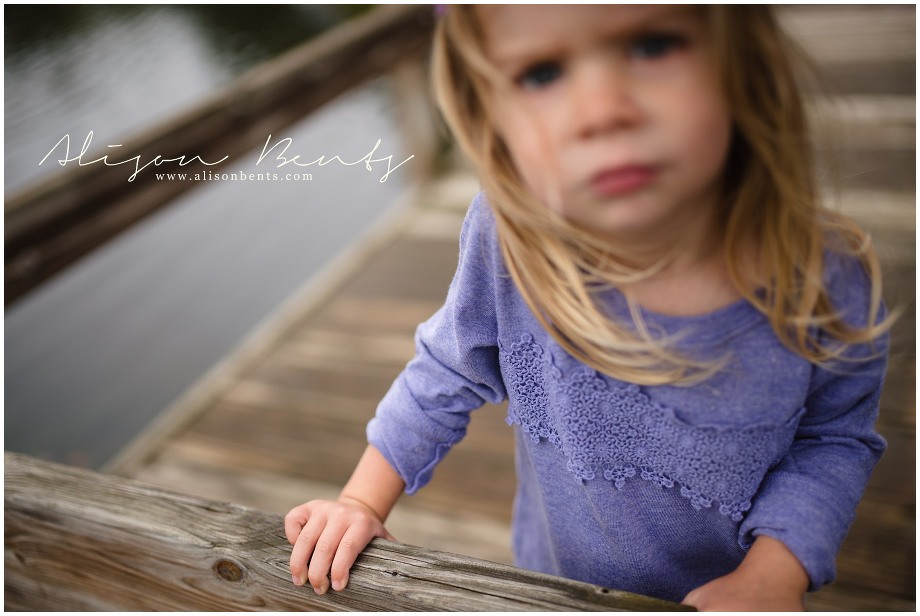 Weddings | Families | Seniors | Personal
Book your session
Ask about your wedding date
Alison Bents is a Minnesota photographer specializing in Family and Senior portraits and Wedding Photography. She lives in Rosemount with her husband, son and dog who have all put up with her lens pointing their way for a long, long time. Alison is now booking 2017 and 2018 weddings and portrait sessions on an ongoing basis. Serving Minneapolis, St. Paul and the greater metro area, she is also available for travel nationwide.