Guys, this is one of my all-time favorite reception dance photos. I put it into black and white to keep the focus on the exuberant bride's face – I also happen to really love a good, contrasty black and white. I love the groom, grooving right down in front of the bride. I love the happiness on every face and in every appendage. I love the arms shooting out every which way. I love that you can still feel the bass pumping, and the hit point of the song clearly nailing it right now. This couple was so stellar, completely in love with each other, and growing more so every moment. They were so clearly and wonderfully comfortable with each other, and with all those who had gathered to celebrate with them. That happiness and excitement completely oozes out of this photo, and I truly couldn't love it more.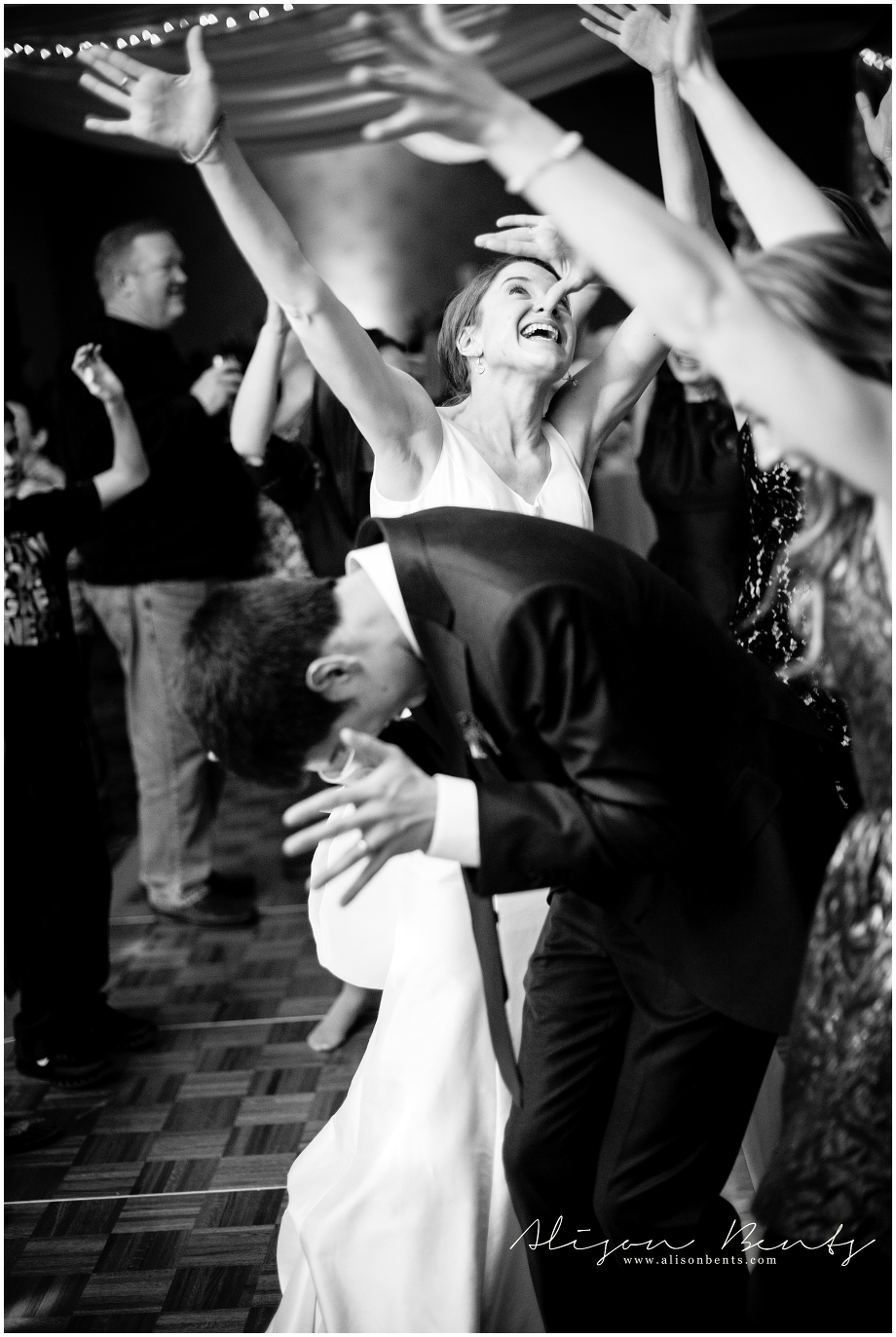 Weddings | Families | Seniors | Personal
Book your session
Ask about your wedding date
Alison Bents is a Minnesota photographer specializing in Family and Senior portraits and Wedding Photography. She lives in Rosemount with her husband, son and dog who have all put up with her lens pointing their way for a long, long time. Alison is now booking 2017 and 2018 weddings and portrait sessions on an ongoing basis. Serving Minneapolis, St. Paul and the greater metro area, she is also available for travel nationwide.