Kids on swings move quickly. Kids on little kid swings move even quicker because those dang chains are even shorter than on a regular swing. So, when William was here, I was focusing and shooting like a crazy person. More outtakes than usual, with the hopes that I'd get a couple in focus. And when I was going through this beautiful family's photos, this completely out of focus one, that starburst of low, autumn sunlight peeking over his shoulder, grabbed my eye and hollered out, "keep me!" I try to listen when an image speaks up. And I do so love this image. I love the joy on this little guy's adorable face, the breeze from the movement ruffling his hair, and his fingers, still with their little kid chub, tightly gripping the edge of the swing. The sunburst really goes without saying – the absolute magic of a perfect late fall evening. Even without, and maybe because of the lack of focus, I get swept up in that beautiful and completely innocently joy-filled moment.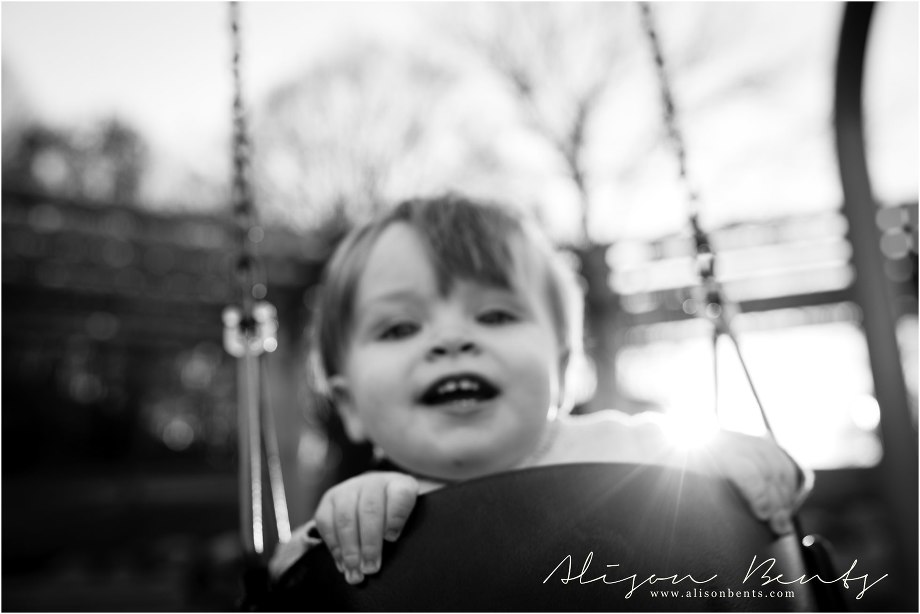 Weddings | Families | Seniors | Personal
Book your session
Ask about your wedding date
Alison Bents is a Minnesota photographer specializing in Family and Senior portraits and Wedding Photography. She lives in Rosemount with her husband, son and dog who have all put up with her lens pointing their way for a long, long time. Alison is now booking 2017 and 2018 weddings and portrait sessions on an ongoing basis. Serving Minneapolis, St. Paul and the greater metro area, she is also available for travel nationwide.