It's another installment of what will hopefully be many monthly letters written to our children. It's a part of a memory-keeping attempt to capture these glimpses into the everyday and the not so ordinary moments that pass by so quickly as children grow. This is an ongoing series.
---
My dear little guy –
What a month it's been. A cold, upside down couch sitting, a stomach bug, up all night, falling asleep in not-your-bed-places (super normal for a lot of kids, but not so much for you), no more naps, helping Grandma make "whoop cream" and licking the beaters (finally!), cheering on the Vikings, Christmas, family visits, the invasion of "Paw Control," sledding the snow completely off the pit hill, sleepovers, and that just scratches the surface.
Through it all you keep showing me just how adaptable you are. For all of your particularities, how you like things just so, you roll with an awful lot of punches, kiddo, and that makes me so proud. That's a heck of a skill if you can keep it – it'll serve you so well through all of the uncertainty that life can throw at you. I know someday we'll look back at this list and chuckle at how packed we thought it was. For now, my sweet one, I'm going to live in this reality, and I can't wait to see what kind of adventures we find for ourselves this year.
This morning, you proudly showed me how you had blown your nose all by yourself, "just like you told me, Mama!"
So, so much,
Mama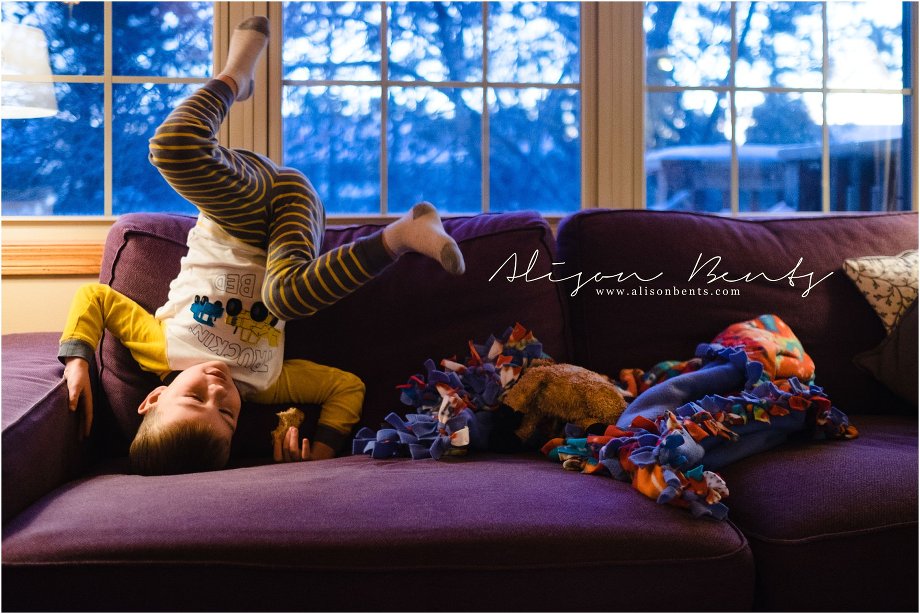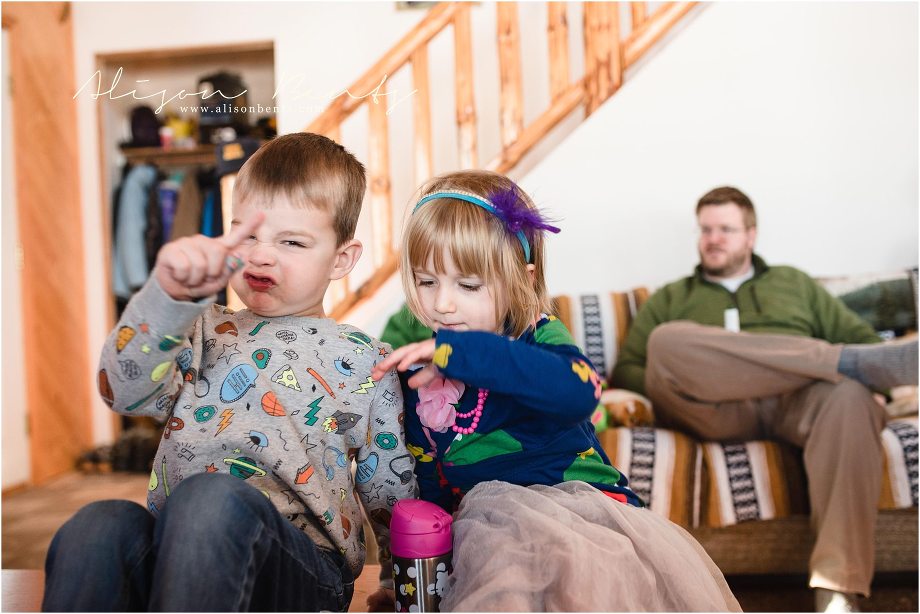 My spirited, joy-filled little one –
At least once a day I'm shaking my head in awe of who you are already turning out to be. You and your brother are so obviously related, and at the same time, everything I'm used to from him you are turning completely on its head. Your personalities are so different. Where he hesitates, you dive in with gusto (never more obvious than with a tray full of spaghetti in front of you). That's kind of been the starting point for it all.
You are right on the verge of walking – you'll dodder along while holding onto fingers or pushing all sorts of toys and furniture, but the minute you start to think of it while standing solo, you plop back down onto your bottom. You'll be there before we know it, and frankly, I'm not in any rush.
The next time I sit to write one of these, sweet girl, you'll have turned one. We're planning a small family party to celebrate, nothing extravagant. I've been nursing you this whole time, and you've lately been really cutting back. I nursed your brother for 21 months, but I have a feeling you're not going to go that long. You are just so busy. I have so many feelings about all of that. I'm proud that we've made it this long, I hope it will go longer, those moments together are unlike anything else, and I'm sad to think that we may be in the last few months of this stage for you.
So I take a deep breath as we head toward this big birthday of yours. You are an amazing and awe-inspiring child, and if the small glimpses we are getting of who you are start to come out more and more, you are going to blow us all away. I love you, amazing, beautiful, smart, joy-filled girl.
So, so much,
Mama




Weddings | Families | Seniors | Personal
Book your session
Ask about your wedding date
Alison Bents is a Minnesota photographer specializing in Family and Senior portraits and Wedding Photography. She lives in Rosemount with her husband, two children and dog who have all put up with her lens pointing their way for a long, long time. Alison is now booking 2018 and 2019 weddings and portrait sessions on an ongoing basis. Serving Minneapolis, St. Paul and the greater metro area, she is also available for travel nationwide.